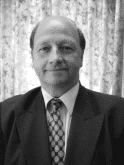 Terry Pilcher, board member of the GBN, passed away on Saturday 21st September after struggling with illness for the last few years.
Terry had been a member of the GBN since 2001 and was the leading driver of benchmarking in the UK particularly when he worked for the Department of Trade and Industry.  Whilst his impact and insights on benchmarking will be sorely missed, he will mainly be missed for his friendship and humour that he brought to the GBN.
Our memories of Terry
Unfortunately I never met Terry in person and only once during a board conference call. What I respect about him is that Terry kept interested in and concerned in the GBN and benchmarking even while he was already very ill. Then benchmarking and GBN are not responsibility, but more a passion. Passion about benchmarking and bringing this to the world.

Tonnis van Dam, Compare 2 Compete B.V
Terry was passionate about best practice discovery and understanding found through benchmarking. He was a refreshing voice in the GBN with a unique view and opinion articulated in the traditional British dry humor. His specialty was focusing on small businesses and their critical need for adoption of best practices where traditional resources for conducting benchmarking were obviously limited. It was a unique and crucial need, which he championed and for which he should be deservedly recognized. His presence will be missed.
 – Dr. Robert Camp, Best Practice Institute
I had the honour of knowing Terry for almost 20 years, first as a client and subsequently as an associate and colleague. Reflecting on this time, the characteristic that always shone through was his commitment to benchmarking and his desire to grow its use, value and importance. When Winning Moves was working for him as a contractor he rightly expected a lot from us, but was always fair and worked with us to ensure we moved forward as one team. Over the years, I've discovered that the most rewarding people to work for and with genuinely care about what they do and inspire those around them to achieve more. Terry was most definitely in that category. Most importantly though, I will fondly remember the friendship that developed over the years and the enjoyable times spent talking and laughing together, often over a beer or two. Rest in peace Terry, it's been a pleasure to know you.

Mark Modena, Winning Moves Ltd
---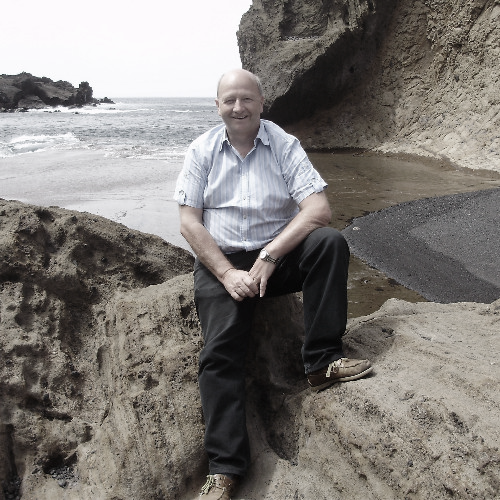 An Engaged GBN Board
Member
and true
Global Friend
I first met Terry in December 2012 in Auckland, New Zealand at our annual conference that year sponsored by Robin Mann and COER.  My first introduction to him was, as I recall, on our way to our formal conference meetings from our somewhat pleasing "dormitory style" condominium apartments that were provided to us as speakers and/or participants. 
Given his background working in the public sector in the UK, I asked him had he ever heard of, or watched, the television comedy series entitled: "Yes, Prime Minister/Yes Minister"?  He immediately replied, "Yes, for sure, that was me (Sir Humphrey) or was very close to what I did for many years in government in the UK!!!"  For those not familiar with this series, take a quick look at these links and watch at least one episode:
As a result, as we discussed this sitcom series in detail, I knew this was a man with an in-depth, self-deprecating sense of humor who truly enjoyed life on many levels.  I then said to myself, I would like to get to know him much better over the coming months and years, which is what I did, to my great pleasure. 
That "getting to know him" effort continued for the next 6 to 7 years on many levels in several locations across the globe.  At various GBN events, we shared specific common thoughts and reactions about how government in both the UK, the United States, and the world, for that matter, should work from a continuous improvement, performance excellence perspective. 
Beyond his humor and engaging personality, Terry had a very serious, long term commitment to proven global customer service and client service excellence in government and beyond, as evidenced by the many presentations and reports on such topics he shared with us and his audiences over the years. His discussion and delivery of his ideas was characteristically low-key, yet very impactful in the severity of the content of his thoughts.  His central message for government performance to me was this: "We can and must do better, to meet and exceed global public sector excellence standards, as demonstrated by selected case studies all over our world."  Also, his continued involvement as a leader in our GBN organization and in his BCS consulting practice well after he left his positions in UK government, demonstrated his broader commitment to service our global citizens and thereby have a meaningful impact on improving our world.
And, if I may add, Terry extended that commitment to world-wide continuous improvement by willing to personally remain involved with many of the tougher and more embedded, more intense sides of global benchmarking.  Here is the example he citied to me in that regard.  Upon supporting and completing a detailed, formal report on benchmarking for a government agency, his client posed the question: "What do we do now – you/we have finished our initial assignment and we can move on, or what is next?"
Terry replied in his explicit, straightforward manner, words to the effect: "We have only just begun.  Now we have to move on to implementation and deployment of all of our ideas, which may take months and years to finish.  This is a continuous improvement journey that succinctly explains what we do on many levels. That was his enduring life's message.
Beyond the above, even in early 2019, Terry was willing to continue this message and help others on a larger global scale.  When I applied for a senior leadership position in an association "way over" here in the State of Minnesota in March/April, he took the time and effort to write an exceptional letter of recommendation to support my evolving opportunity.  I remain grateful for that effort on his part, given our common commitments to global performance excellence. 
Finally, on a personal friendship level, since 2012, my wife and I have visited Terry and his wife Brenda on several occasions in London and Cambridge (at selected Pubs with great British beer and food!!).  Then in June 2019, this year, visited them in Norwich and had the distinct opportunity to stop at his home, along with a day-long excursion to the "Queens Holiday Castle" and former train station nearby.
Terry and Brenda were, and remain, our Royal Family from the UK!
May Terry's leadership contributions endure as a permanent and lasting part of our GBN history and legacy as we move forward in the years to come.
Sincerely,
Dale F. Weeks
Read the entire GBNewsletter No. 27
GBNewsletter No. 27 – In memory of Terry Pilcher