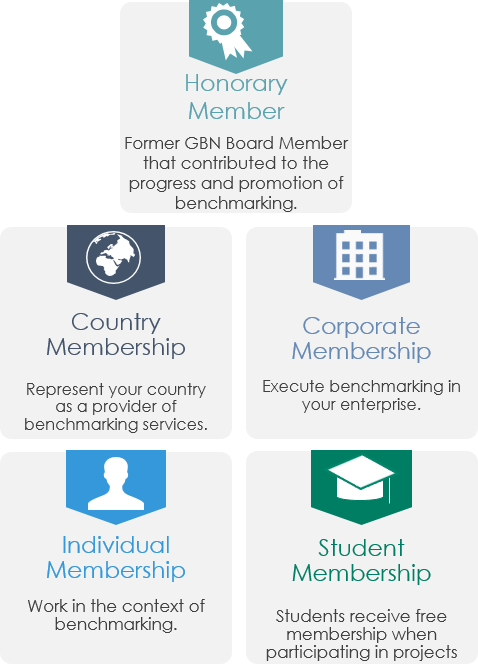 Become a Member
The GBN is a non-profit organization and welcomes approaches from consultancies, government bodies, universities or membership associations that are or want to become the benchmarking competency center for their country.
New Affiliates should contact the GBN Secretary for affiliation details.
Documents that prospective new members should read:
---
Note:
If interested in becoming a GBN Member, new affiliates can apply for membership or be nominated at any time.
Applicants need to provide a written statement that if accepted they will agree to abide by the GBN Memorandum of Understanding.
New Country Members will pay an initial entry fee of 1000 Euro. Besides, all affiliates will pay an annual fee of 500 Euro for the core services. All fees are established at the Annual General Meeting. For further information please have a look at the Memorandum of Understanding (above).