The board of members as of 2019/20
The following will give an introduction of the Board Members 2016 / 2017, as elected at the 10th International Benchmarking Conference in Nanjing, China.
Board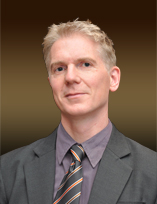 Chairman
Robin Mann (New Zealand)
Dr. Robin Mann received one of the first Ph.D.'s in Total Quality Management worldwide, prior to working as a Process Improvement Manager at Burton's Biscuits in Edinburgh. Robin founded and managed the Food and Drinks Industry Benchmarking and Self-assessment Initiative in the UK involving over 500  organisations. In 1998 Robin moved to New Zealand and established the Centre for Organisational Excellence Research at Massey University.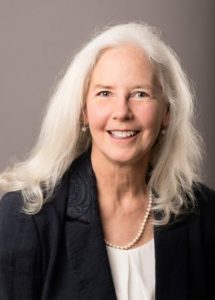 Director of Business Development
Dawn Ringrose (Canada)
Dawn Ringrose is Principal of Organizational Excellence Specialists and has consulted to management in areas that positively contribute to organizational performance since 1984. She currently serves as:  the Country Member for Canada on the Global Benchmarking Network, a member of the Executive Team for the Organizational Excellence Technical Committee QMD ASQ and Chair of the Content Management Committee for Leadership contributing to the Body of Knowledge at ASQ. In recent years, she also served as the representative on the Canadian committee that contributed to the development of the ISO 20700 standard for management consulting.
.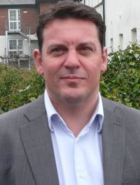 Director Marketing and Growth
Mark Modena (UK)
An experienced Company Director, Mark has worked with both the public and private sectors in the UK and overseas, developing strategies and delivering support programmes. A specific area of responsibility has been to set up over 40 benchmarking delivery centres globally. Over the past 15 years, Mark has invested in a number of existing and start-up enterprises. The experience gained has been invaluable in helping client businesses to overcome challenges and maximize opportunities. His latest venture is the acquisition of Databuild Consulting Ltd, a well-established market research and evaluation business based in Birmingham, with over 20 years experience in the public sector. The organisation will be an invaluable addition to the Winning Group, adding expertise and significantly enhancing the data and knowledge creation offer.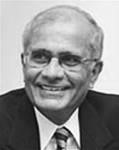 Director Membership Engagement and Retention
Suresh Lulla (India)
He established Qimpro Consultants Private Limited in 1987 as a focused quality management consultancy based on The Juran Trilogy: quality planning, quality control, and quality improvement. In 1992, Mr. Lulla established Qimpro Convention as a culmination of a quality improvement competition, followed by the Qimpro foundation and the BestPrax Club.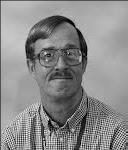 Director Corporate Members
Dale F. Weeks (USA)
Dale F. Weeks is President and CEO of Global Leadership and Benchmarking Associates, a performance excellence, global benchmarking, and senior leadership focused consulting service.  His vision is:  To be «Second to None» in delivering world-class performance on the most entrenched leadership and management issues, "wherever they occur on our planet." He also serves as a performance excellence "success story" mentor to our global entrepreneur community.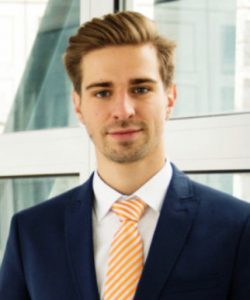 Secretary
Florian Kidschun (Germany)
Florian Kidschun is a researcher at Fraunhofer Institute for Production Systems and Design Technology (IPK), Division Corporate Management in Berlin, Germany.  He studied Business Engineering at Technical University of Berlin and Dresden. Since joining Fraunhofer in 2015, he conducted international consulting projects in Europe and Brazil with project responsibility on Benchmarking, Strategic Business Development and Best Cost Country Sourcing.
---
Observer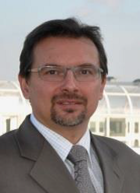 Prof. Dr.-Ing. Holger Kohl (Germany)
Prof. Dr. Holger Kohl is Professor for Sustainable Corporate Development at the Technical University of Berlin and Director of the Division Corporate Management at Fraunhofer Institute for Production Systems and Design Technology (IPK), Berlin/Germany. He studied Business Engineering at the Technical University of Berlin and at the Haas School of Business at the University of California, Berkeley. In 1999 Prof. Kohl joined the Division Corporate Management at Fraunhofer IPK as a Senior Researcher. Since then he has initiated and conducted several national and international projects on Strategic Planning, Knowledge Management, Intellectual Capital, Benchmarking and Business Process Reengineering and was responsible for their realisation. Beside projects all over Europe, Prof. Kohl managed large-scale projects in Brazil, Indonesia, Vietnam, Malaysia, UAE, Egypt, China, etc.
---
President Emeritus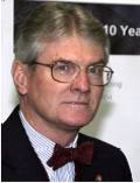 Robert Camp (USA)
Robert C. Camp, world-renowned authority on benchmarking, has a bachelor's degree in civil engineering from Cornell University and an MBA from Cornell University's Johnson School of Management. He also earned a Ph.D. in logistics and operations research from The Pennsylvania State University. He is the author of the best-selling book, Benchmarking: The Search for Industry Best Practices That Lead to Superior Performance. Camp is a member of ASQC. He was responsible for creating the benchmarking program for Xerox's L&D organization.
As its first President Robert Camp led the GBN towards its size and importance of today and will continue to advise the Board of Members and the Members of the GBN as a President Emeritus.
Honorary Members
Peter Heising (UK)
Tom Brock (UK)
Bruce Searles (Australia)