Benchmarking 2030 – The Future of Benchmarking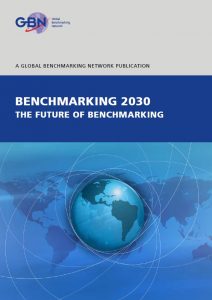 The GBN embarked on a project to look at the future for Benchmarking. Inputs were sought from past, existing and potential GBN members and organizations that practice benchmarking. The project took into account new technologies, social networking opportunities as well as issues such as global financial crises and global megatrends.
The project aimed at answering the following questions:
– What will Benchmarking look like in 2030 and in between?
– What are the tools, methodologies, and technologies that Benchmarkers can use now to help organizations and economies to improve their outcomes?
Research methods used were a literature review, surveys, a Delphi study, and roundtable discussions.
Downloads:
Full Report «Benchmarking 2030»
Summary «Benchmarking 2030» – presented at the Roundtable Discussion 2011
---
GBN – Global Survey on Business Improvement and Benchmarking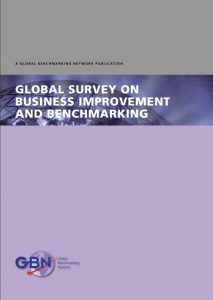 In today's business world of fierce competition, customers continually demand higher quality at lower prices and in a shorter time. To meet the actual demand, organizations have adopted different tools, techniques, and strategies in order to improve their operational performance and strategic position.
This study, conducted by the Global Benchmarking Network, identified the current and future trend of business improvement tool use and clarified the critical success factors for benchmarking. The publication is the most comprehensive global study of benchmarking that has been yet undertaken. We'd like to thank all participants of the survey and all GBN members for their support and valuable input.