7th IBCON
7th IBCON at the World Business Capability Congress
5-7 December 2012
Auckland, New Zealand
The World Business Capability Congress held in Auckland, New Zealand, was an impressive event with over 190 presentations and 28 countries represented. The GBN took part with the 7th International Benchmarking Conference and the 21st Annual General Meeting.
The Marae – Welcome Evening
The World Business Capability Congress participants were welcomed with a traditional dance at the Waipapa Marae at the University of Auckland. The president of the GBN, Bob Camp, was dressed in
traditional clothes and a group of dancers showed artistic welcome rituals like they were celebrated 800 years ago. The traditional welcome ceremony was led by a Maori, who gave a special warm welcome to the GBN and Bob Camp.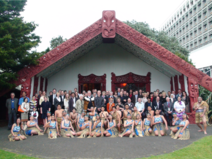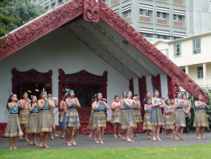 The World Business Capability Congress offered a platform to interact on different topics including developing business capability, leadership, strategy, customer and market focus, measurement and analysis and knowledge management, human resource focus, process management. Besides presentations, working groups elaborated interesting outlooks within these topics.
The Conference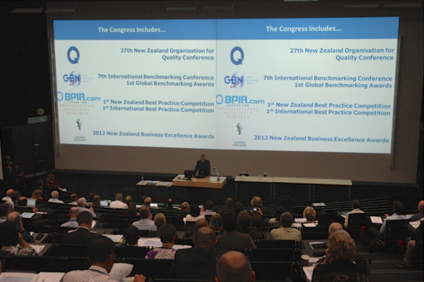 The panel discussion "Future of Benchmarking and the Impact of Mega Trends" was guided through Dr. Robin Mann, Bruce Searles, Dr. Holger Kohl and Oliver Riebartsch. This discussion and the reflection of the strategy 2030 report raised interesting questions and generated new input through the help from the international attendants that took an active part in the discussion. Furthermore, many exhibitors showed their service portfolio with information on several topics in the main hall. If you missed out on the Congress don't worry – most of the presentations are available as written articles, ppt slides or as videos at
7th International Benchmarking Conference