The 1st International Best Practice Competition and GBN's 1st Global Benchmarking Award were held at the World Business Capability Congress in New Zealand. These events were a major success with entries from 8 countries and over 35 presentations from organizations competing for the awards.
The Best Practice Competition encourages organizations to share their best operational and managerial practices, processes, systems, and initiatives and learn from the experience of others. It provides an opportunity to celebrate the achievements of individuals and teams that have been responsible for creating and/or managing the introduction and deployment of best practices.
The winners of the competition were recognized at the World Business Capability Congress and received widespread media coverage. The Best Practice Competition was designed by the
GBN Member Centre for Organisational Excellence Research (COER) and is aligned to the Global Benchmarking Award.
After several presentations and evaluation through independent judges, the winners were awarded during a ceremony in Auckland's largest Cricket and Rugby Stadium, Eden Park.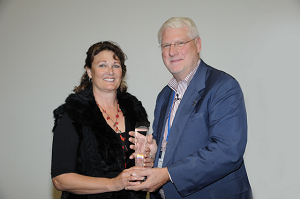 1st Best Practice Competition